CAMPOVIDA GmbH has developed a concept for providing the environment needed for leading a conscious and healthy lifestyle. It supports local businesses and communities by analysing, assembling, inviting, introducing and coordinating the right professional services, covering as many aspects of every-day-life related to health as possible. The main tasks of the concept are:
> Improving the environment and raising consciousness for a healthier and more sustainable lifestyle.
> Increasing the accessibility of such services to a greater number of social classes.
> Enhancing the social awareness of its members by pursuing common goals, becoming engaged in the operation of the community.
> Securing the economical sustainability by establishing a profit-making model for all stakeholders.
Sharing benefits and responsibilities
A CAMPOVIDA-project is built up as a collaborative project - the success of the one is the success of all. This motivates responsible behaviour and business practices, as well as maintenance of the facilities. But over all, the community model lowers the start-up costs for the single CAMPOVIDA-partners and the fixed costs during the operation. It distributes the economical risk among the partners, and makes the collaboration more flexible and sustainable.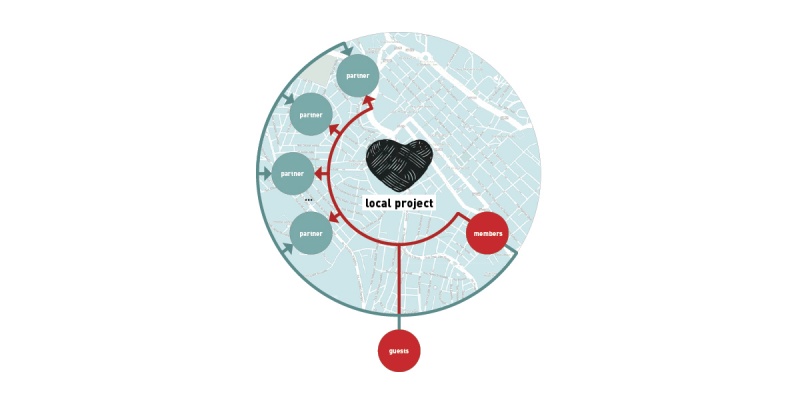 A holistic concept of health maintenance
The CAMPOVIDA-concept is based on the idea that physical health is a combination of improving by training, maintaining by nutrition, competent monitoring and adjustments of all measures plus prevention and cure on the one side, and the right pace of activity and leisure, gaining knowledge about one's body, and a satisfying social life on the other. That's why a CAMPOVIDA-project assembles a list of services to provide in one place, coordinated by a holistic health concept, structured into topics.
Provided Services
What a CAMPOVIDA-project provides for its clients is the accessibility of all the services related to the maintenance of one's health and well-being at one address. In this way, the clients become members of each CAMPOVIDA-project. The holistic concept of the offer contains the coordinated combination of local businesses (who are partners of the particular project) offering different services.